Full Restaurant Menu
This menu was designed as four 8.5" x 14" panels so that it could be inserted into menu sleeves.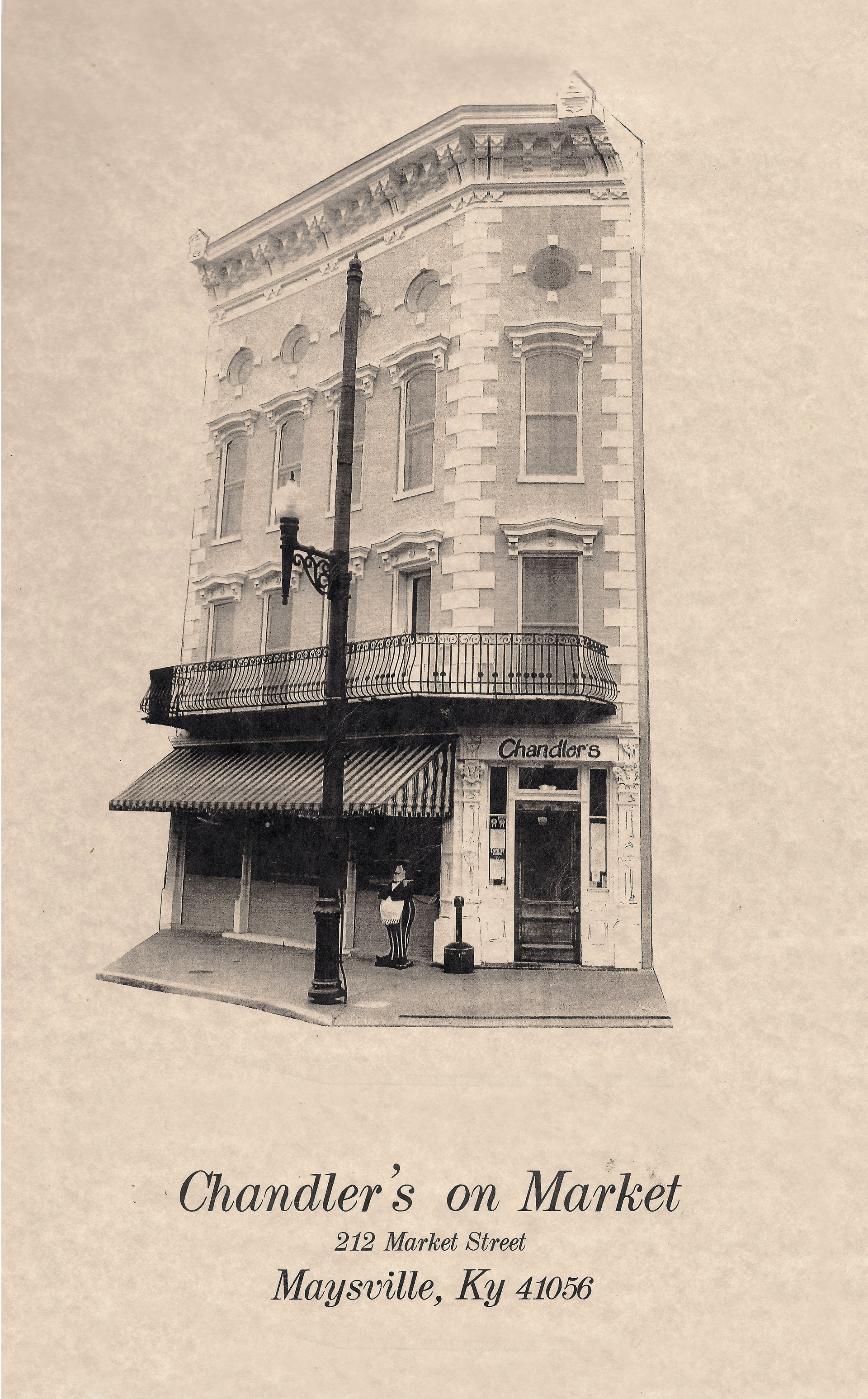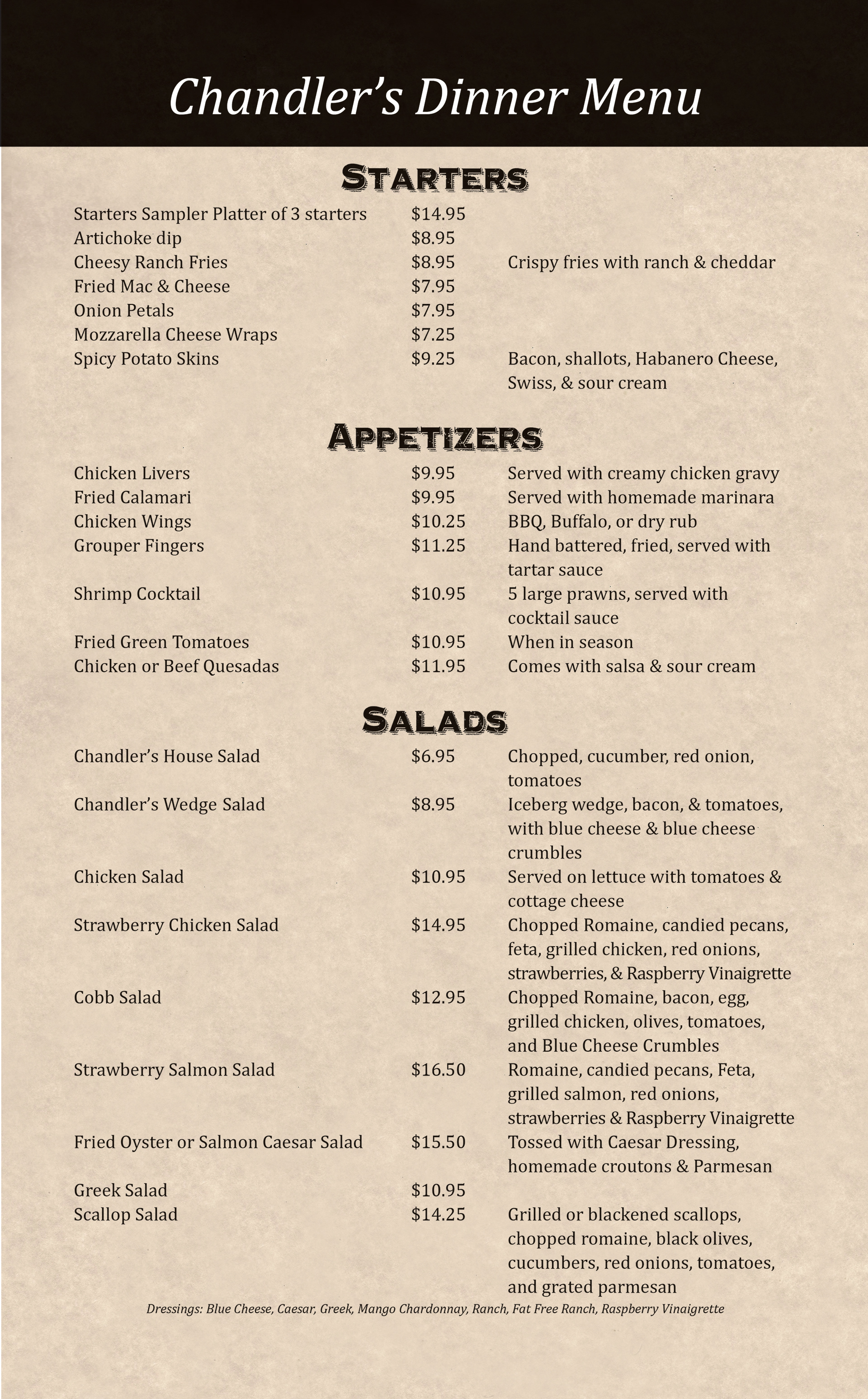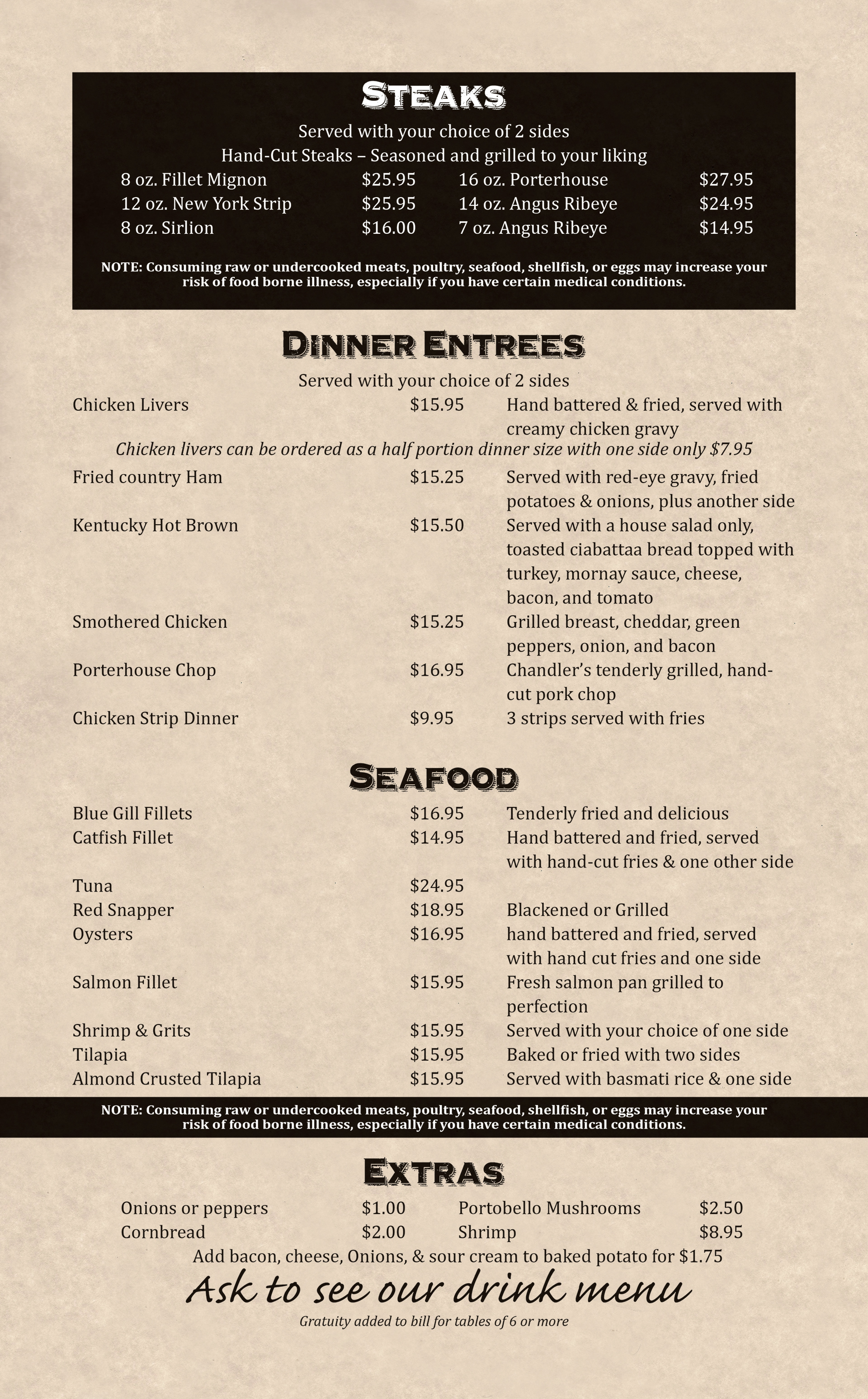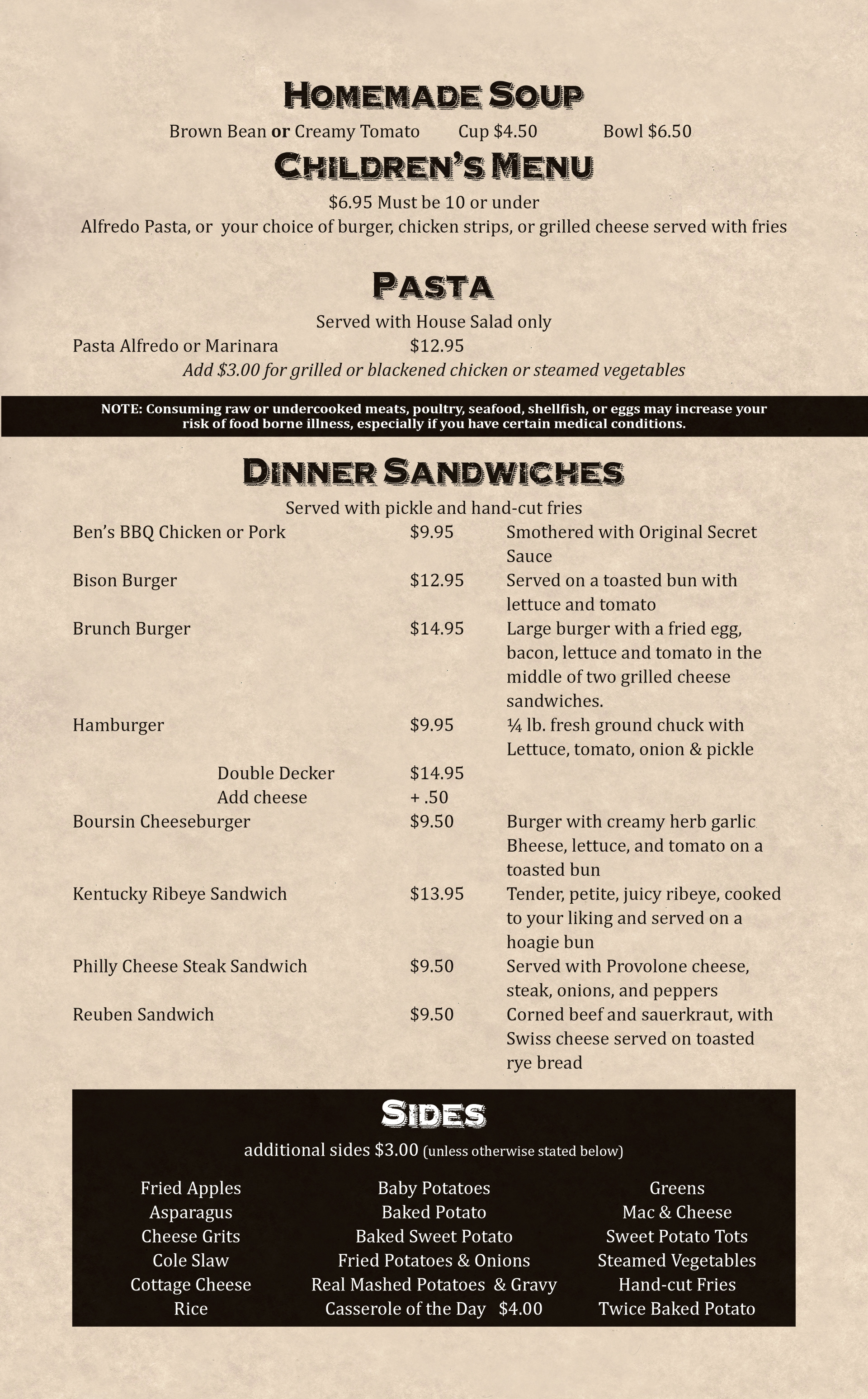 Bar Menu - Front & Back
This was a menu designed specifically for bar use. It is a simple 4.25" x 5.5" front and back menu that was printed in full color with a UV coating.